The curve revolution
1000R, the new apex of curved screen technology, matches the contours of the human eye for unimaginable realism.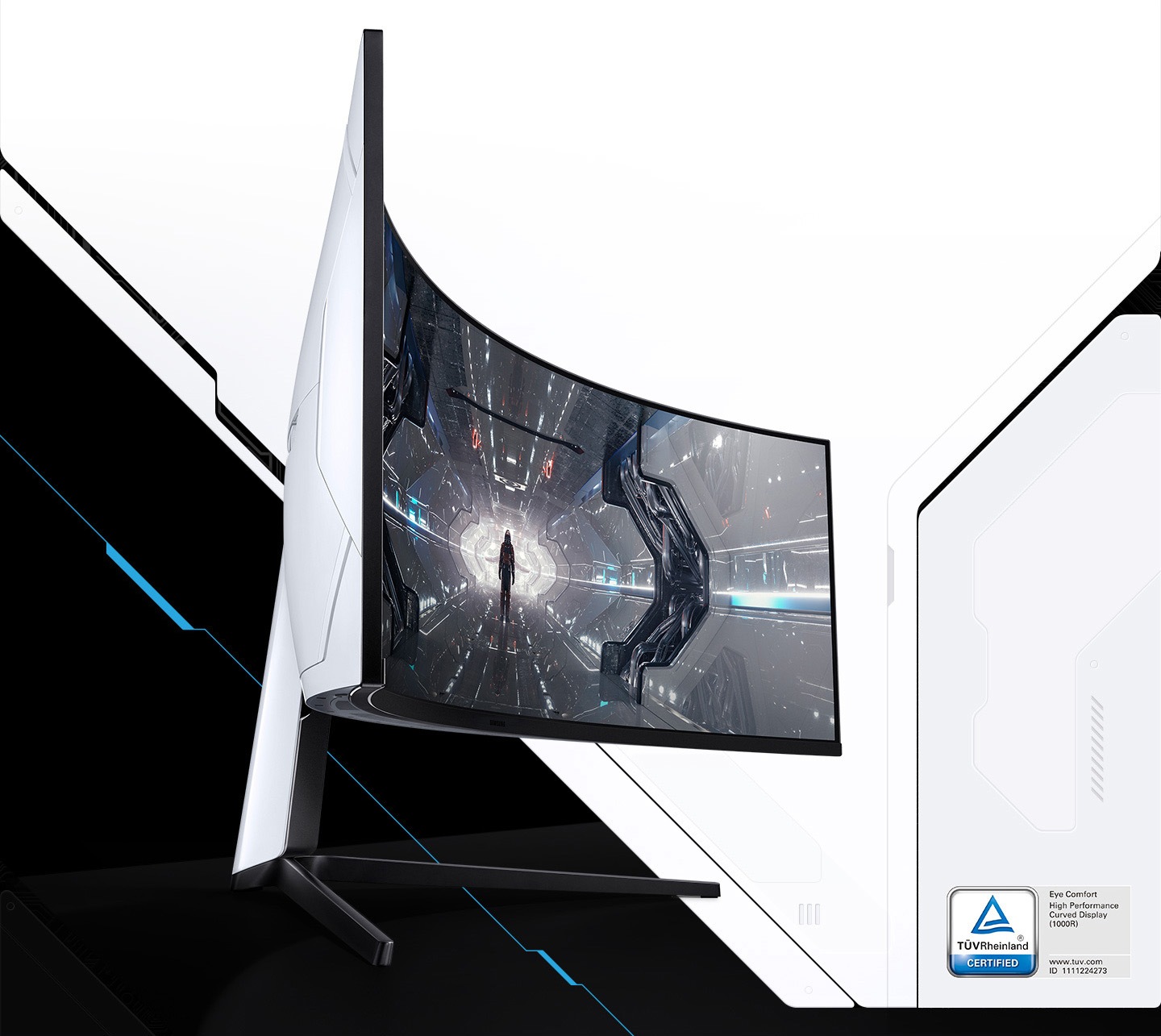 Game-changing 1000R
Vivid scenes wrap even more tightly around you. Experience the next level of heart-pounding gaming that's superior to anything you've seen before. The 1000R 49-inch super ultra-wide display fills your peripheral vision and draws you into the character's shoes.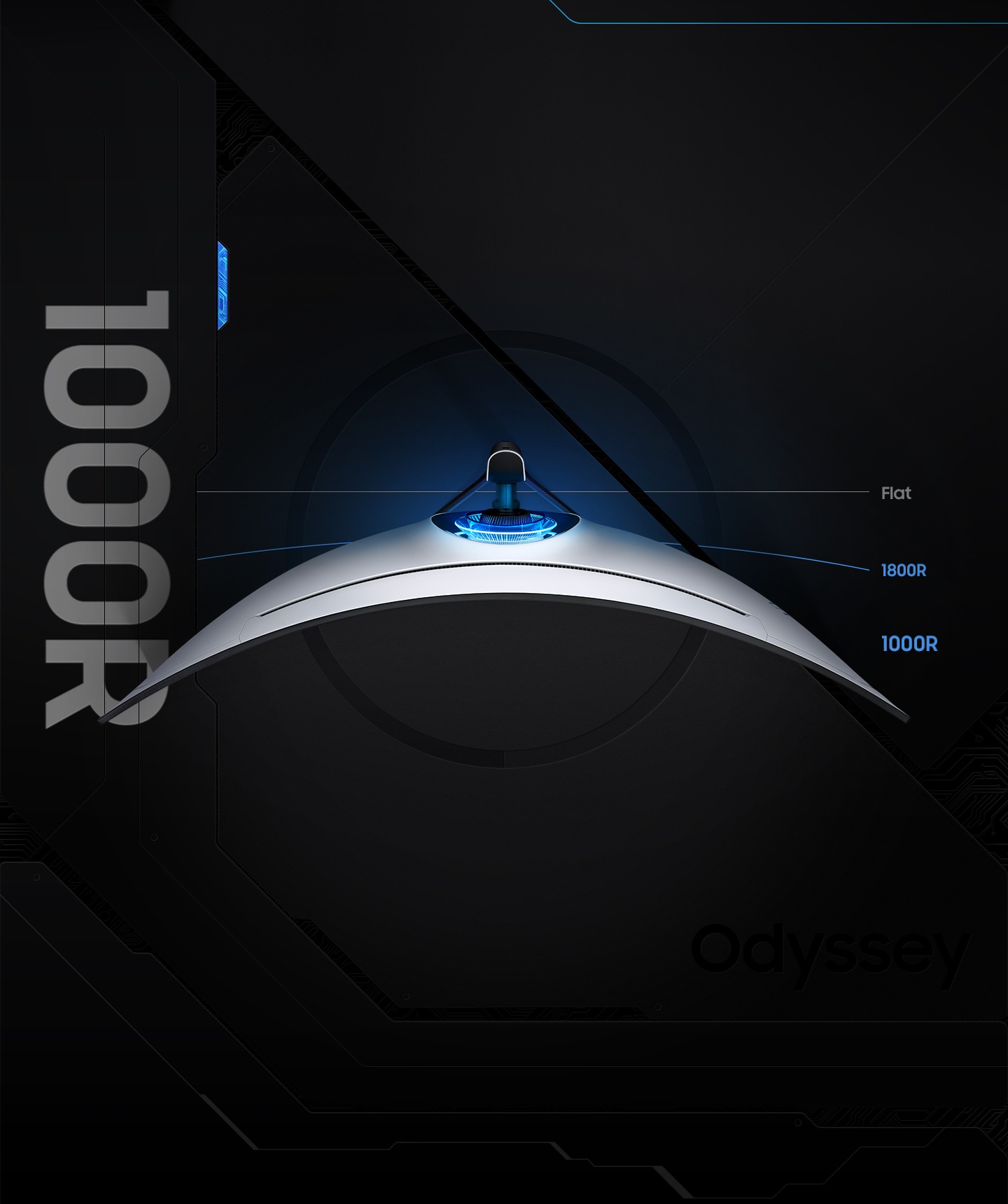 HDR1000 and HDR10+
Imagery even closer to reality. HDR1000 darkens darks and brightens whites for more dimensional contrast. HDR10+ optimizes brightness and contrast so game scenes look exactly how the developer intended. Visuals look out of this world and just like true life, all at the same time.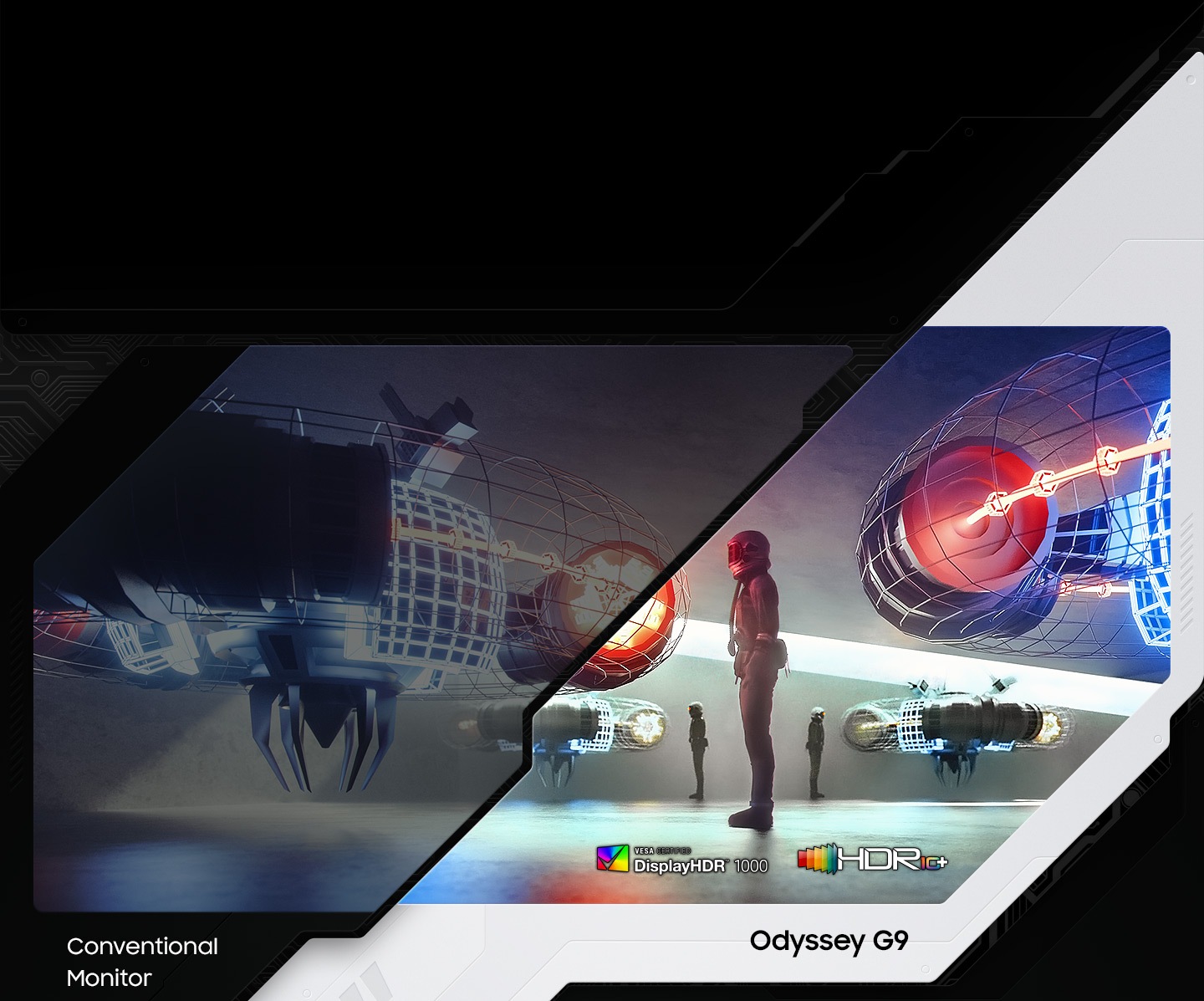 Dual QHD display
The gaming world of your imagination made real. The 49-inch DQHD resolution brings you a display as wide as two QHD monitors sitting side by side, with incredibly detailed, pin-sharp images. Experience a more encompassing view with maximum space to take in all the action.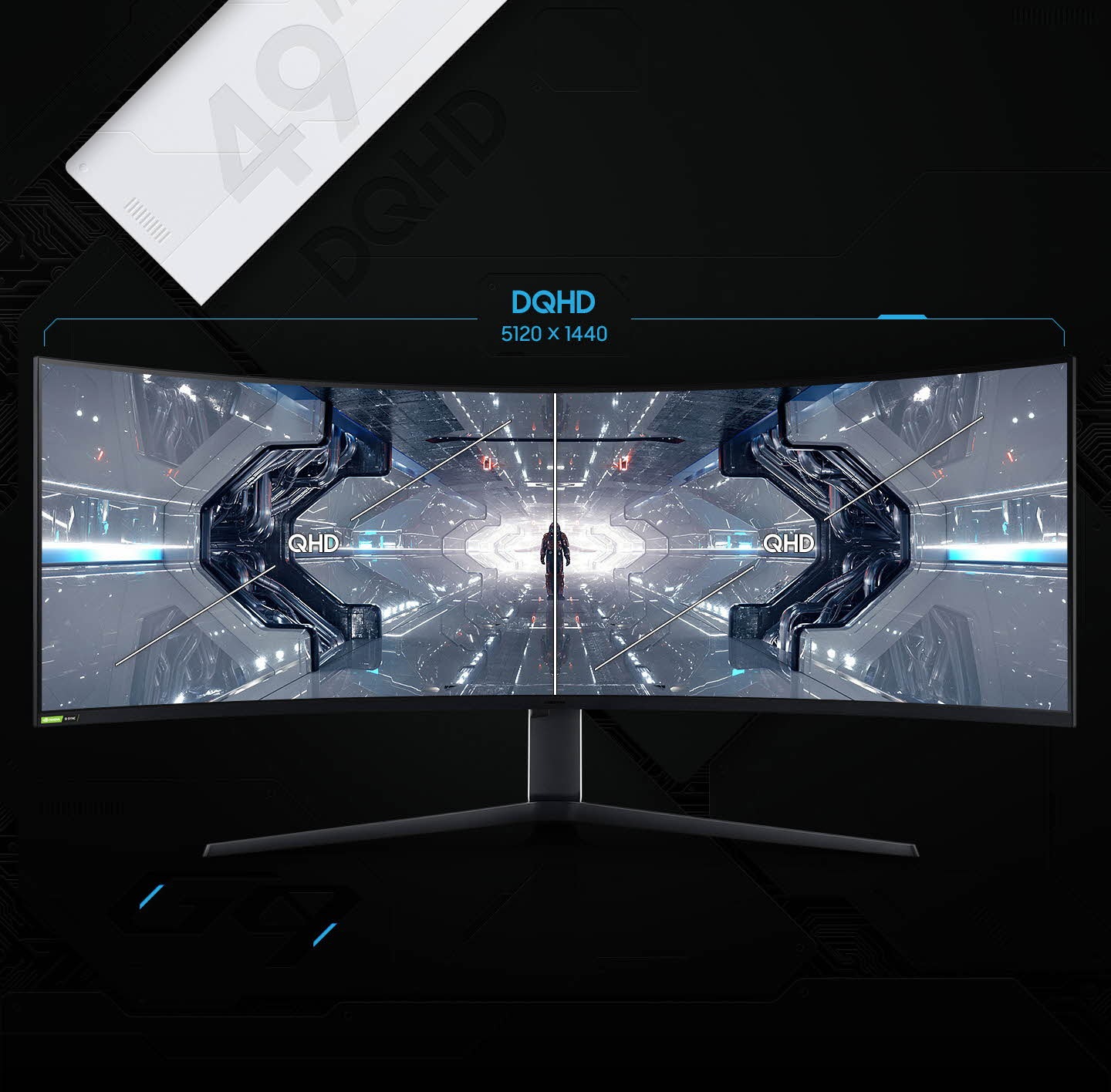 The pinnacle of #gameroomgoals. No matter where you play, turn heads with a sleek monitor design, which brings cutting-edge style to your setup.
Low input lag. Rapid reflexes.
Seize winning control. The incredibly-low 2ms input lag brings never-before-experienced response accuracy to catch notoriously-agile enemies. It's so fast, that action begins instantly when you turn on the screen, with virtually no delay between your peripherals and the game.
* The above input lag time is based on a series of tests using high precision input devices to measure the time for commands to appear on screen. * The tests were performed under the Odyssey G9 model's standard settings of DQHD, 240Hz, Low-Input Lag On, and Adaptive-Sync On. * This was conducted under Samsung testing standards and may differ in real-life usage environments.
Quick, smooth reflexes
Conquer every enemy, even at soaring speeds. 240Hz RapidCurve eliminates lag for exhilarating gameplay with ultra-smooth action. Jump on enemies right when you see them with a 1ms response time, precise mouse movements, and blur-free frames with no ghosting.
G-Sync compatible
Hyper action made seamless. G-Sync compatiblity keeps the GPU and panel synced up to eliminate choppiness, screen-lag, and image tears. Fast-action and complex game scenes are stable and stutter-free with AMD FreeSync Premium Pro for your competitive edge.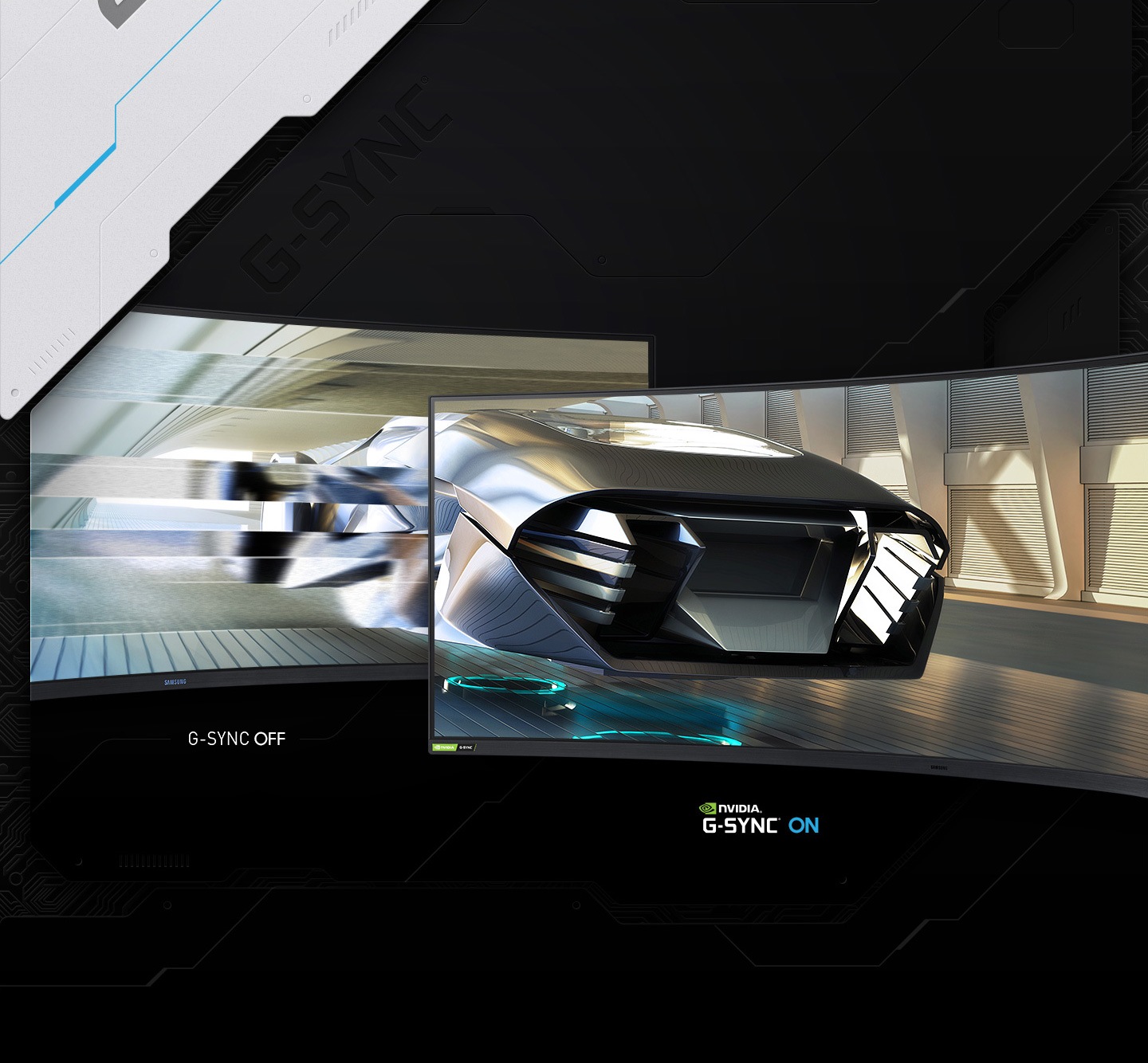 See it all on one screen
For worlds of gaming and more. The 49-inch super ultra-wide curved panel's 32:9 aspect ratio keeps games alive—even when you need to pause the game. Open various windows at once and jump between everyday computing tasks and worlds less ordinary.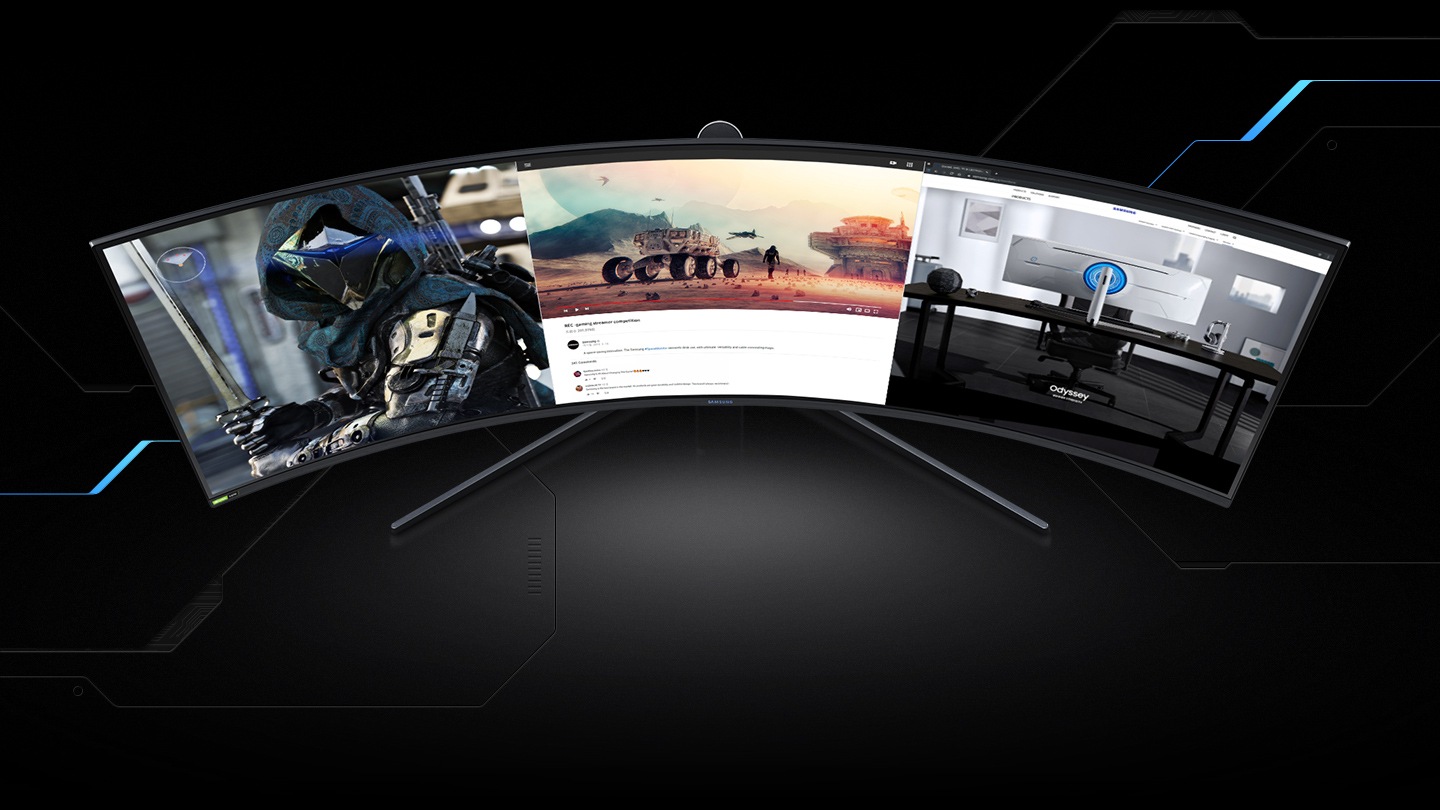 Do more at once
Game, watch, chat—all at the same time. With PBP, view input from two sources simultaneously at their native resolution. Use PIP to resize the second source to up to 25% of the screen. Place windows anywhere using Samsung's screen-splitting Easy Setting Box SW.