Revolutionary Laser Technology
BenQ introduces a full line of innovative projectors featuring proprietary DLP high brightness laser technology.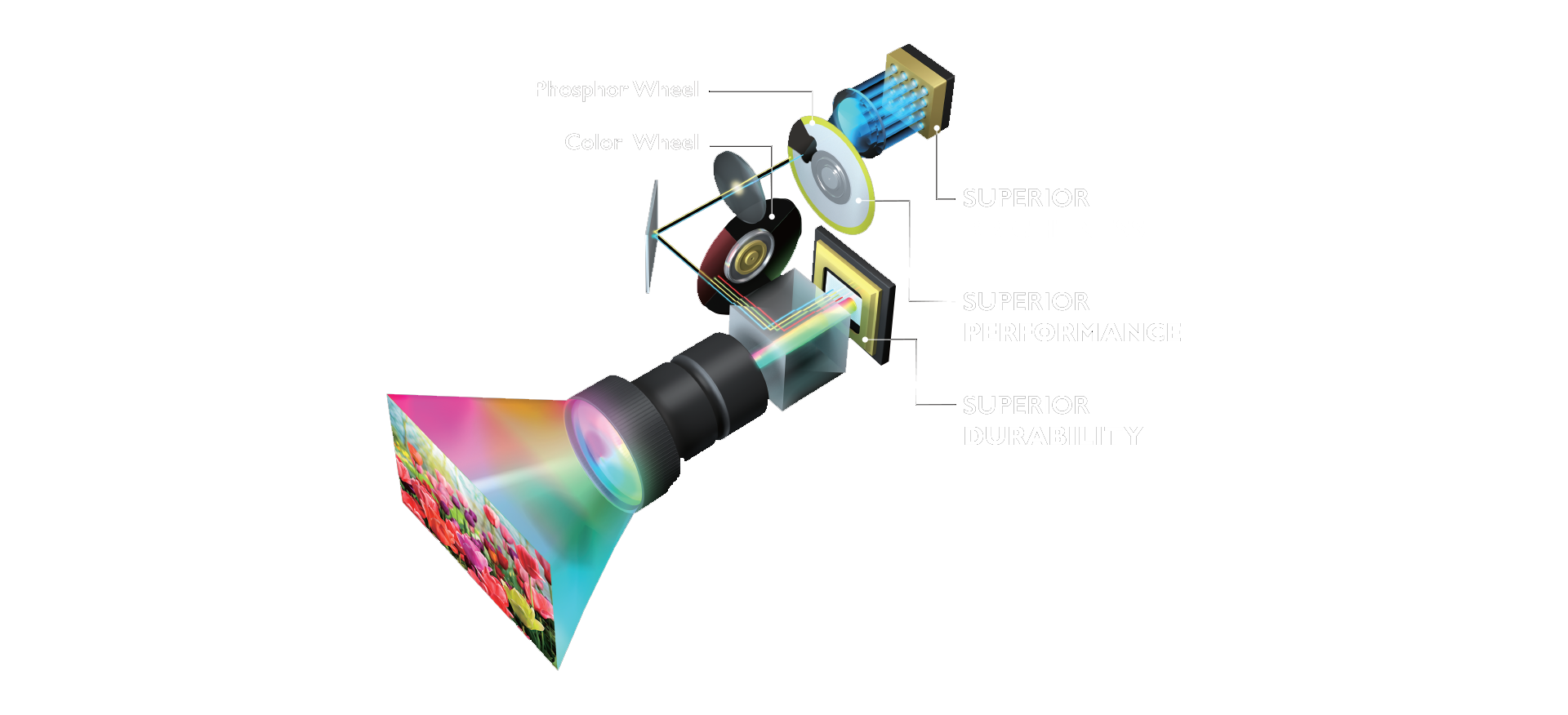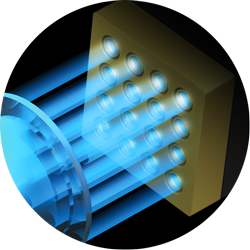 Superior Bright
Zero-deviation alignment of laser diodes boosts luminous flux into the light tunnel, improving light efficacy.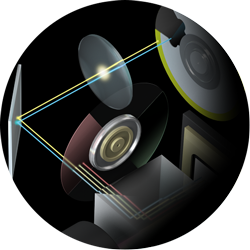 Superior Performance
Dual synchronized color wheels utilize an additive yellow segment, stimulating precise RGBY spectra for optimal chromatic performance.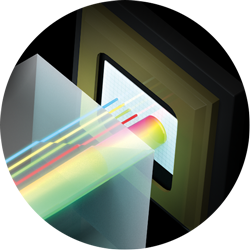 Superior Durability
Comprising over two million micromirrors that reflect pure light through the color wheel, the DLP chip is hermetically sealed to resist heat for over 200,000 hours without degradation.
High Quality Presentation
Advanced Modes for Supreme Presentation Quality
BenQ LU935's color modes are designed to fit all modern corporate presentation needs. 
Infographic Mode: Showcasing the text and graphics in detail due to high brightness and better color gradation through the 92% Rec.709 color coverage, ensuring more saturated and lively color performance.
Presentation Mode: Designed for conventional presentation with texts and charts, producing the truest blacks and exemplary image sharpness for unmatched readability.
Video Mode: Designed for preserving dynamic color details when playing videos in meeting room with ambient light.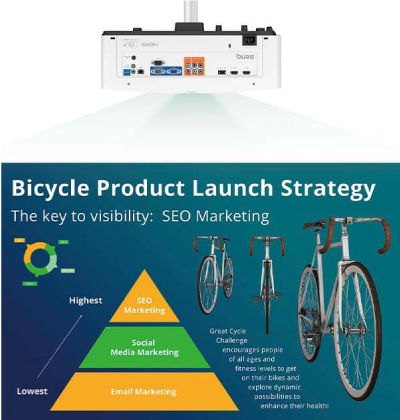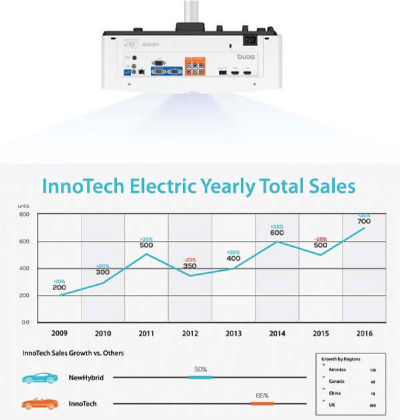 Dual Color Wheels Produce 92% Rec.709 Color Coverage for Optimal Color Performance
LU935's powerful laser projection utilizes a dual color wheel system to produce unparalleled color performance that achieves a 92% Rec.709 color coverage. By increasing color ratios and the purity of RGBY color, LU935 dramatically enhances color saturation to ensure superior presentation quality.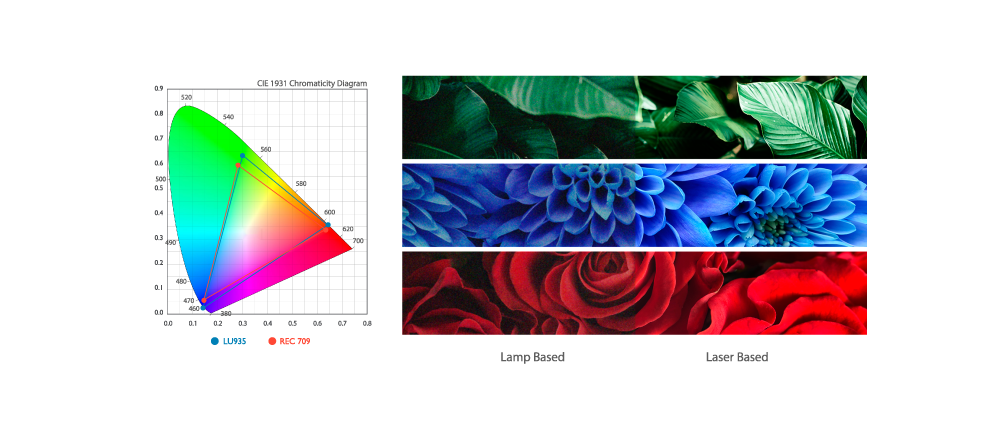 Laser-Enabled Ultra-High Contrast
LU935 Laser Projector creates strikingly clear images with stratospherically high contrast ratio of 3,000,000 for true deep blacks, vividly rich colors, and fine subtle details. LU935 also features spontaneous response, requiring no wait to turn on or resume from blanking in true black for flexible performance capability.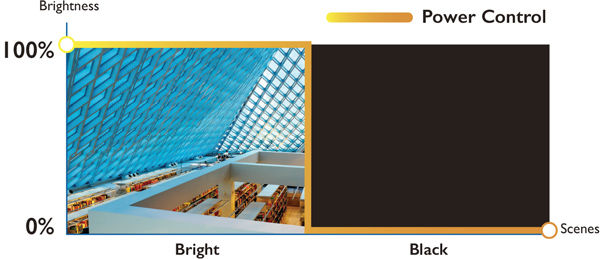 Large H/ V Lens Shift Designed to Fit Various Placement
LU935's large and H/V lens shift system can be used to properly align the image, shifting up to 60% vertically and 23% horizontally relative to the size of the screen, deliver perfectly proportioned images despite installation or placement challenges in any venue.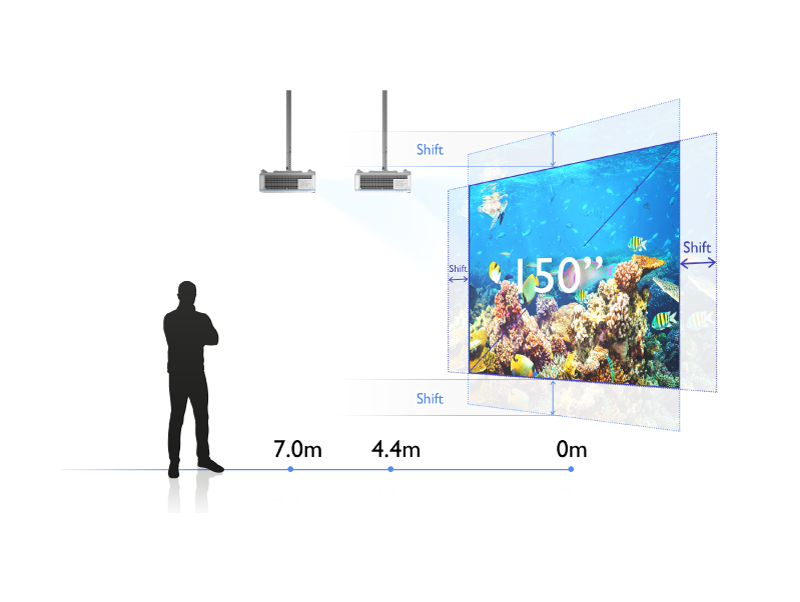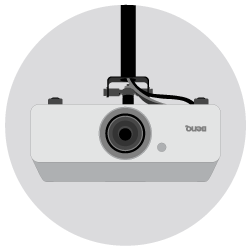 Ceiling mounted in the middle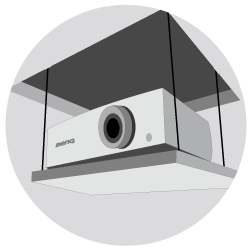 Ceiling mounted-table Placed in the middle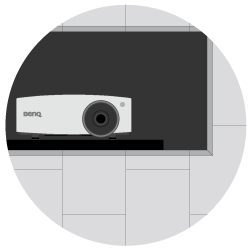 Tabletop placed at the back
The 1.6x Zoom for Efficient Upgrades and Installation
With 1.6x Big Zoom, corporations can replace outdated projectors without repositioning existing ceiling mounts as well as place the new projector easily into any space to project large-scale images. The 1.6x zoom allows LU935 to be mounted anywhere from 3.5 to 5.6 meters from the screen and project images of 120″, which is the typical image size for corporate meeting rooms, avoiding costly renovation or installation downtime.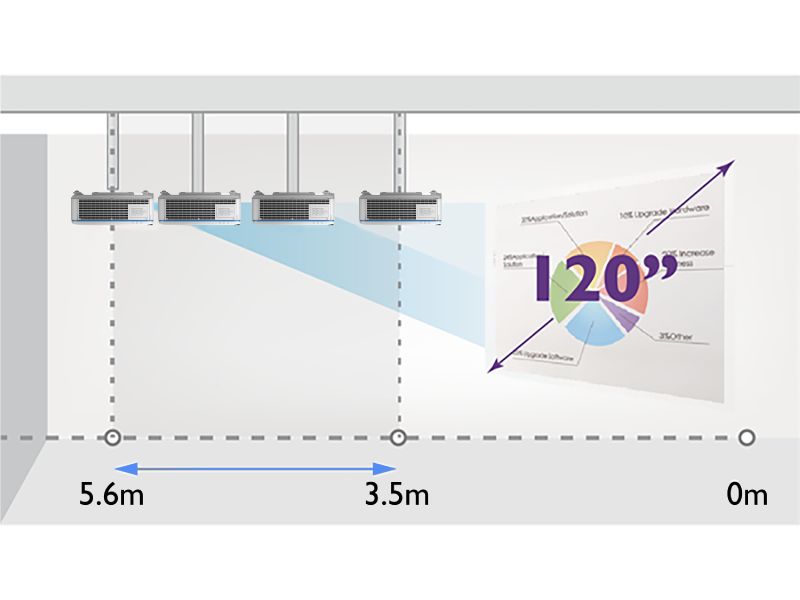 360° Rotation Projection
BenQ's LU935 can be tilted vertically at any angle, allowing projection onto ceiling, walls, floors, or angled signage to fulfill presentation in corporate venues of any sizes.

Advanced Image Calibration for Ideal Projection Alignment
LU935 is equipped with a two-dimensional keystone correction range of ±30° on both horizontal and vertical axes to counteract the trapezoid effect, a common phenomenon when the projector must be installed off-center. Installers can use Corner Fit control to adjust each corner respectively, for perfectly aligned image geometry.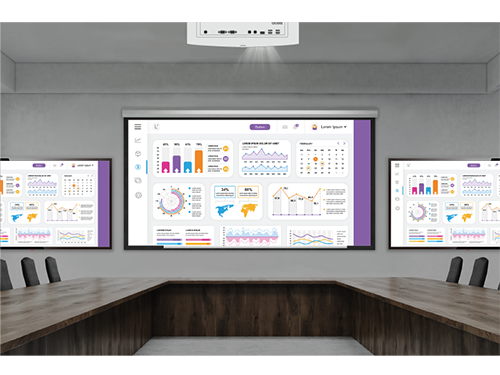 Display Resolution Switch for Multi Display Compatibility
Users can change the LU935 native resolution from WUXGA into 1080P through display resolution switch function. This helps to increase the compatibility with 16:9 screens while doing multi-display projection as well as fitting into the existing 16:9 projector screen while replacement. When the native resolution is set at 1080P, the digital lens shift function will be enabled and the whole lens shift range will be up to ±72% from ±62% vertically, and thus installer can fine-tune and aligned the images, significantly save more setup time.
Easy White Balance Adjustment Minimize Differences Between Projections
LU935 supports easy white balance adjustment in OSD, ensures images consistency for better viewing experience especially in multi-display conference room.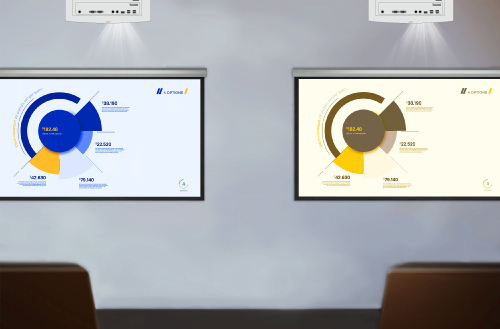 Before White Balance Adjustment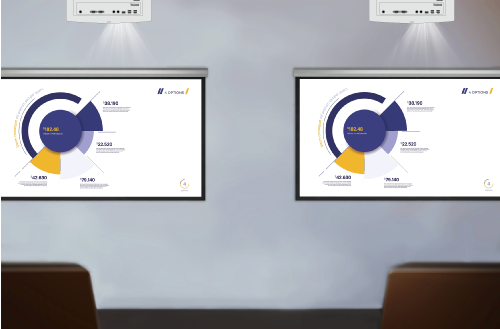 After White Balance Adjustment
Wired Remote Control for Easy Operation
LU935's wired remote control offers projector installers and IT managers extra set-up convenience and ease of operation. The added wired control functionality makes the device a dependable choice for projector installation adjustment. Installers and IT managers can assign a specific remote control ID to each projector, avoiding signal interference and unintentional changes when installing multiple projectors in a venue.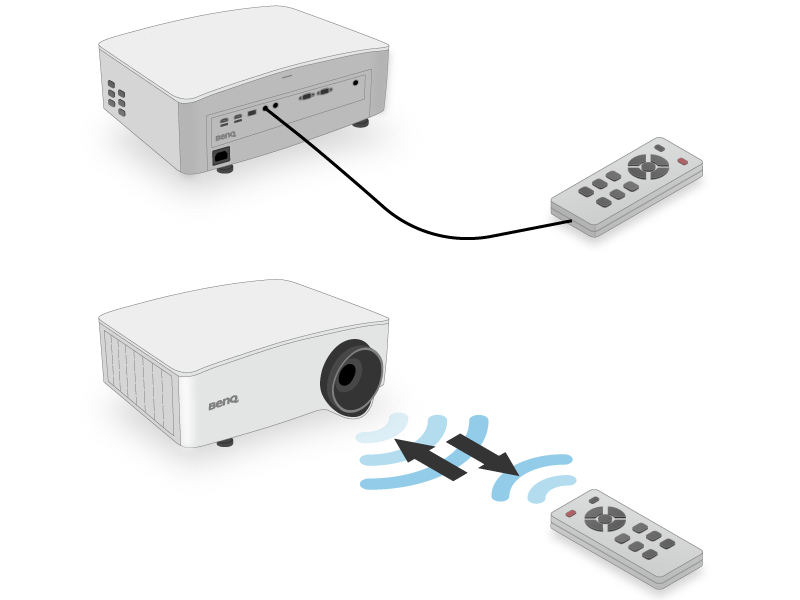 20,000 Hour Long-Lasting Performance
BenQ LU935 laser projectors deliver 20,000 hours of superior image quality and performance. The laser light source resists color decay over time, making BenQ laser projectors ideal for multiple projections without concern for adjacent projectors generating different levels of brightness after a period of operation.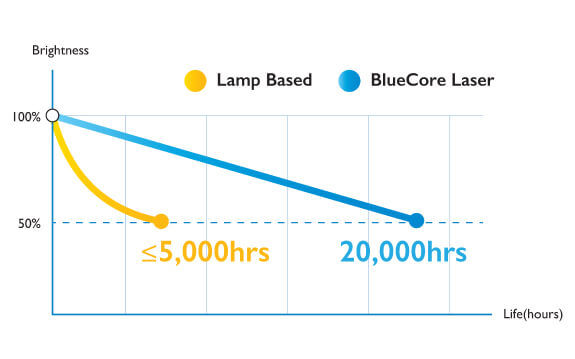 Filter-Free DLP Technology for Lasting Vibrant Color
BenQ LU935 laser projector is based on the absolute reliability of the 1-chip DLP design. The highly durable DLP chip can last over 20,000 hours without degradation, ensuring true-to-life colors and pristinely legible text over countless uses. With filter-free DLP technology, LU935 reduces total cost of ownership and no time-consuming filter maintenance to worry about.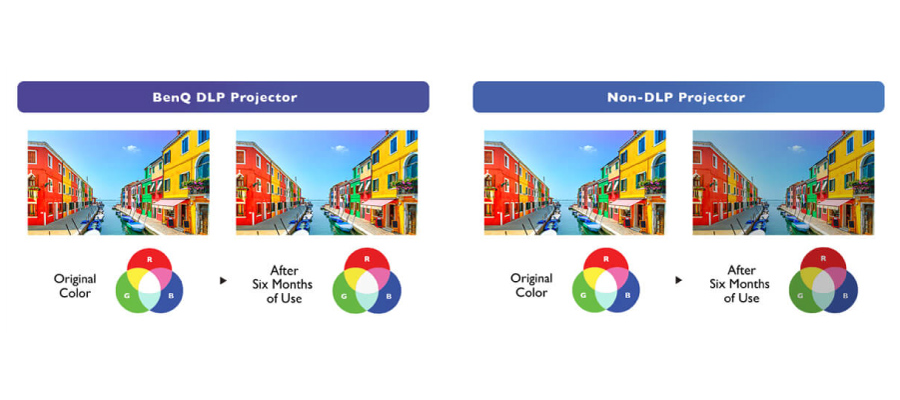 DustGuard Pro™ Technology for Severe Conditions
LU935 is designed with BenQ DustGuard Pro™ Technology, which sealed laser modules and enclosed light engines to protect the DMD chip, color wheel sensor, laser module, and other optical components. The design has passed the dust chamber test standard for the international dustproof rating of IP5X. It effectively eliminates color wheel sensor failure, visible spots on the image and color decay to significantly reduce service costs and downtime.

High System Integration & Compatibility
HDBaseT for Uncompressed Transmission and Control
LU935 is with groundbreaking HDBaseT connectivity combines video, audio, RS-232 and LAN signal control signals from multiple sources including: PCs, laptops, document cameras, Blu-ray and DVDs onto a single RJ-45 cable. This ensures seamless transmissions up to 100 meters.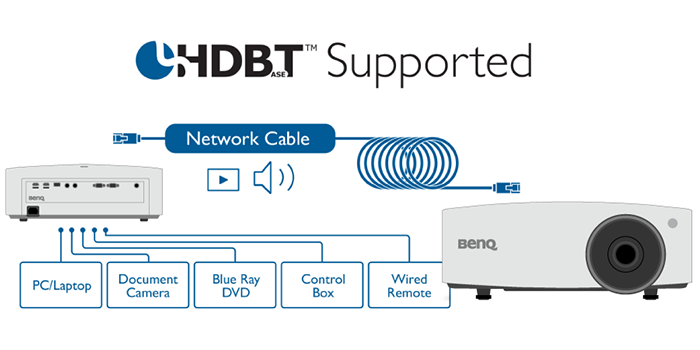 Third Party Network / Web Control Compatibility
LU935 is widely compatible with leading projector control systems including Extron, Crestron and PJ-Link, which fulfills network control via LAN, making it simple to integrate into corporate network infrastructures. When there is no LAN infrastructure, LU935 also supports RS-232 for reliable long-distance Installations up to 15 meters.

BenQ DMS Local
For users who would like to control all their displays remotely via LAN, you can download and install the DMS Local software for your system. DMS Local is a Device Information and Management software for use in the Windows operating system. DMS Local also supports Agent Mode which allows you to integrate your DMS Local settings to the cloud-based DMS Cloud.