Smart Design for Daily Presentations
Clear High Brightness for Small Well-Lit Meeting Rooms
3,600 lumens of high brightness enable comfortable lights-on presentations to promote discussion, collaboration, and note-taking in larger meeting rooms with bright lights accommodating up to 20 participants. The high luminance lets even participants seated furthermost clearly see the slides and boosts picture quality with vibrant color for pictures and videos as well as crisp text and fine details.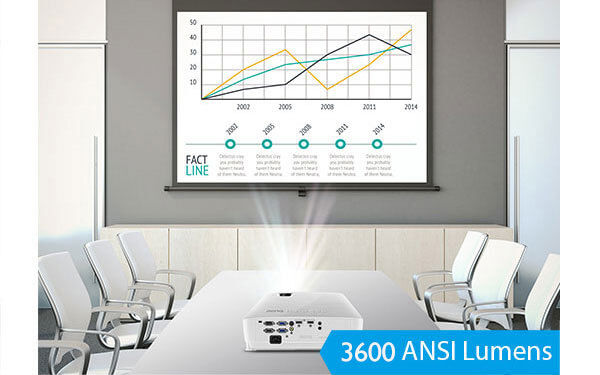 BenQ Business Projector MS550
High Contrast for Clear Text
With industry-leading contrast and pixel fill factor, BenQ projectors produce the truest blacks and unmatched readability with every character, graph, and chart crisply defined. High fill factor increases clarity for black and white or color images and reduces eye strain for presenters and audiences to stay focused on the content.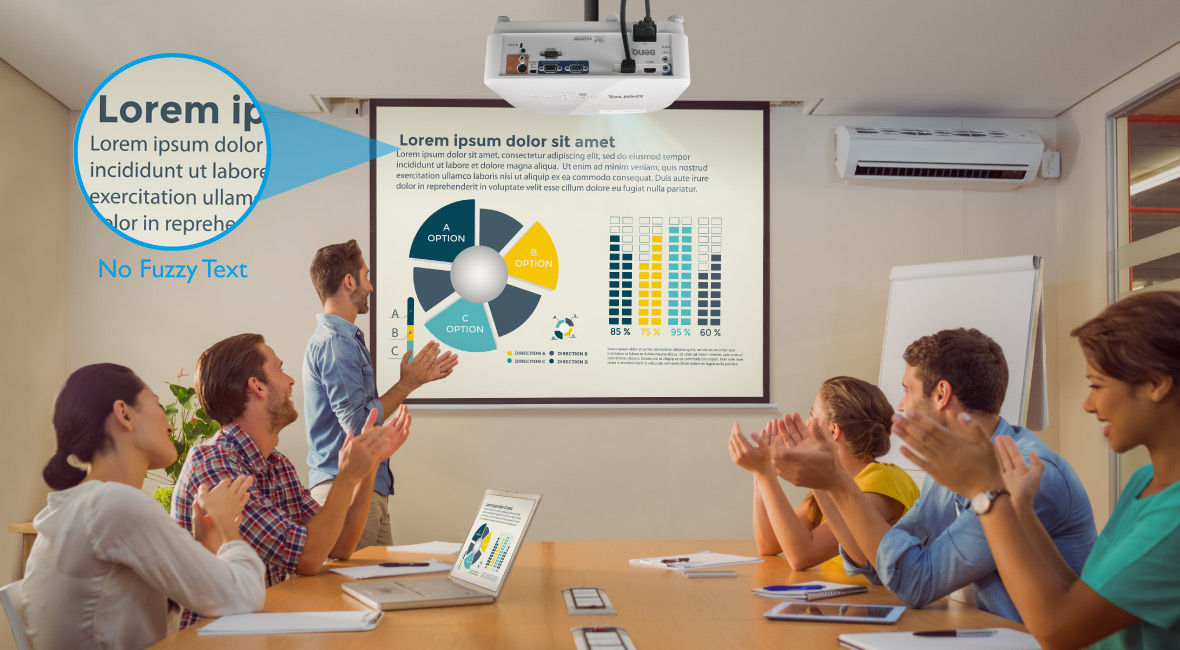 Universal Multi HDMI & VGA Connectivity
Dual HDMI inputs in addition to dual VGA inputs are purpose-engineered to host multiple presenters and their laptop or mobile devices without taking time to take turns. Multiple inputs enable meeting participants to collaborate instantly without complicated adapters or time-consuming IT support.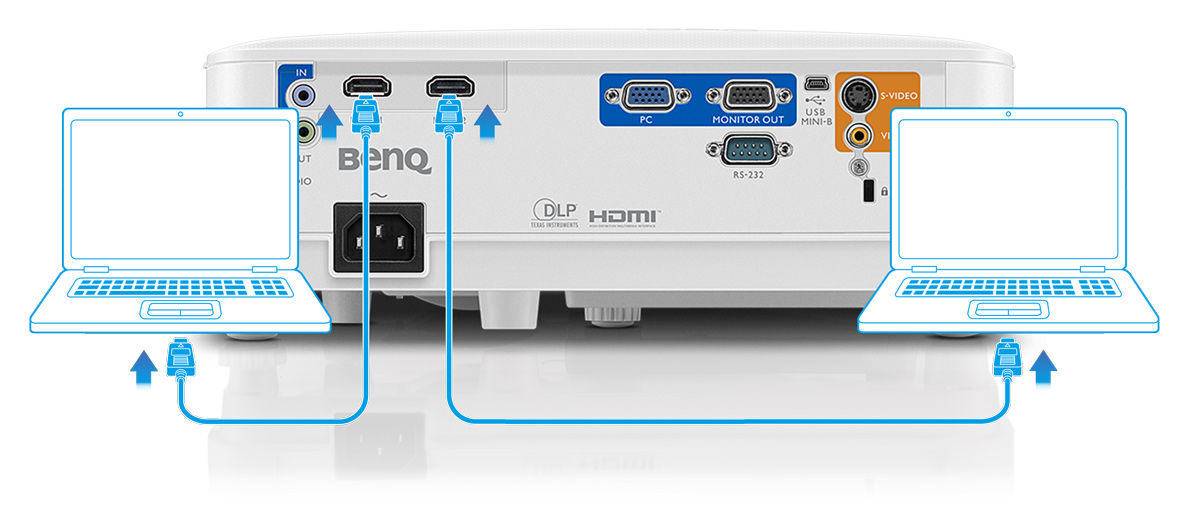 No Need a Big Room to See the Big Image
Project an up to 100-inch image from a distance of 3.98m. Easily share your professional work in a small/medium sized meeting room without the hassle of making space for the projector.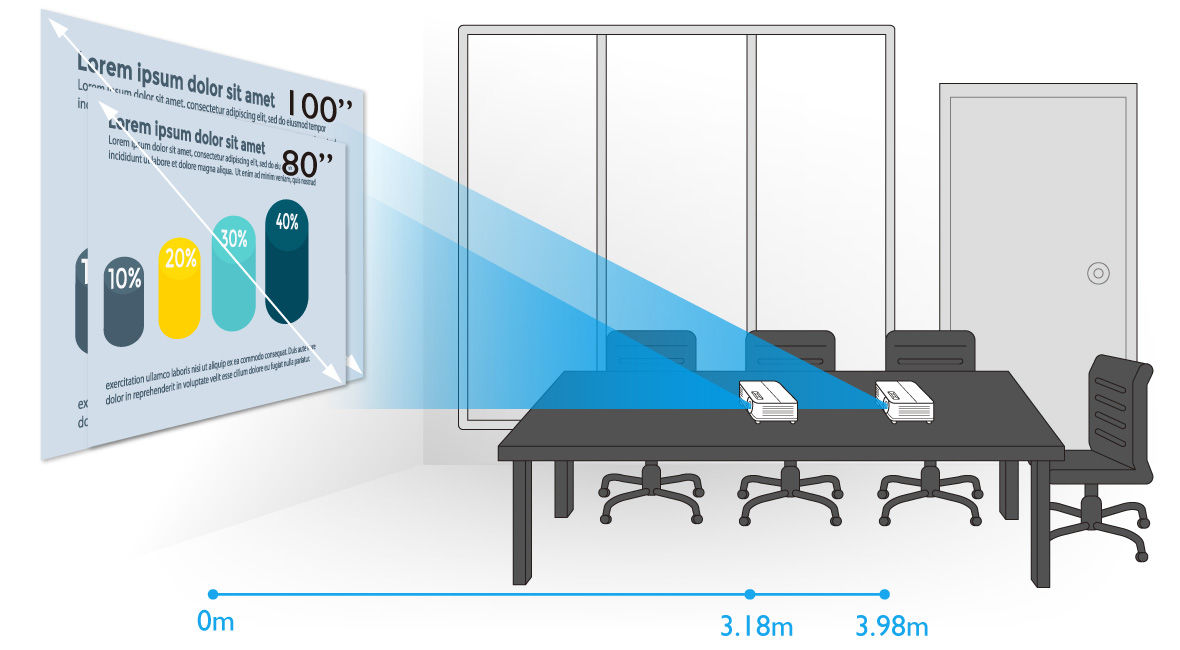 Vertical Keystone for Perfect Alignment
Countering the trapezoid effect when the projector must be placed off-center, such as simple placement on top of a table, vertical keystone function adjusts the image for a professionally squared image. Keystone correction makes it easy to project ideally aligned images from a variety of locations.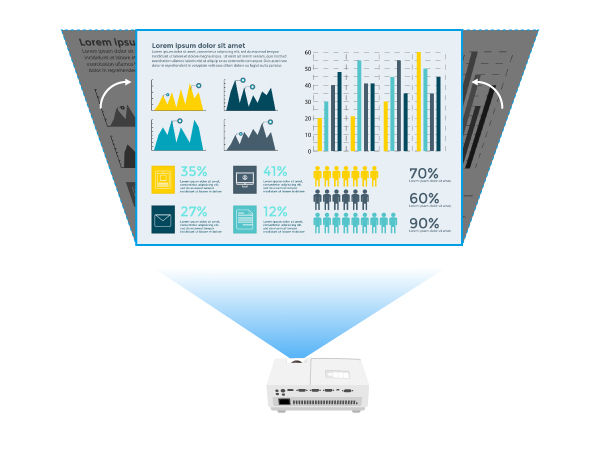 Convenient Outer Adjustment Feet
Far superior to projectors with only one adjustment foot, the triple adjustment feet significantly enhance flexibility in a wide variety of meeting rooms, with the additional feet placed at the corners or the projector to facilitate easy movement to quickly start perfect presentations regardless of projector placement.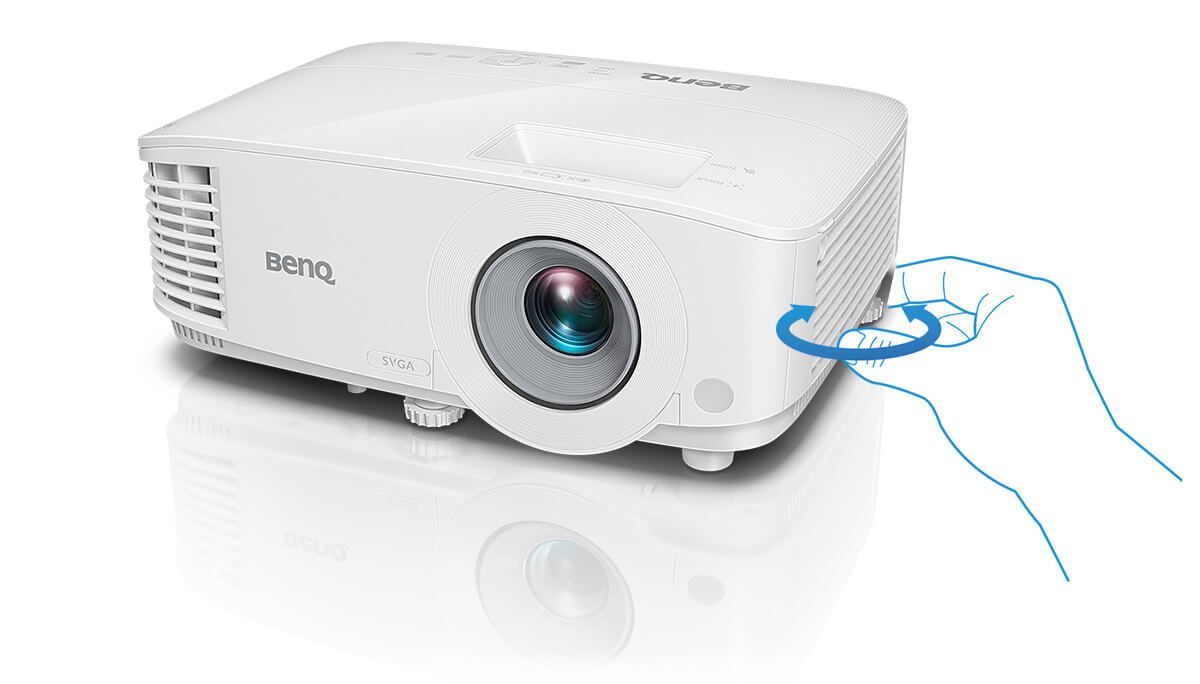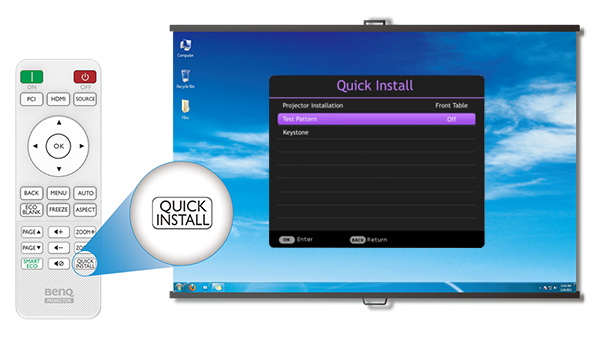 One-Touch Access to Install Functions
Thoughtfully redesigned, the new remote control includes a dedicated Quick Install button, which instantly accesses installation-friendly functions such as Test Pattern and Keystone directly without selecting nested menus in the On-Screen Display.
Easy-Access Top Door for Lamp Changes
Conveniently placed on top, an easy-to-open lamp door allows fast lamp access, maintenance, and replacement for uninterrupted productivity when the projector is ceiling mounted in meeting rooms. The quick-access lamp door significantly reduces downtime by eliminating the need to uninstall mounted projectors, making lamp changes fast and simple.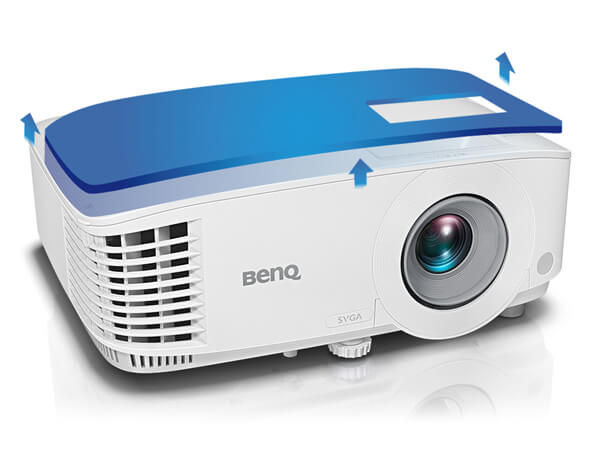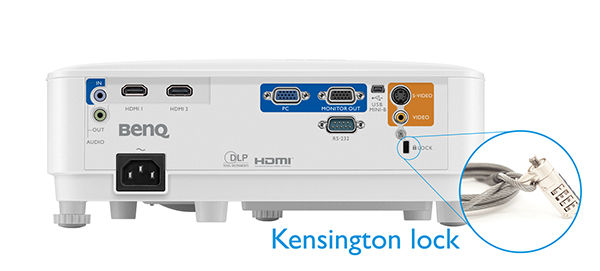 Kensington Lock to Discourage Theft
Designed for businesses to secure tabletop projectors, the Kensington lock interface provides "physical" security to meeting room projectors. BenQ business projectors are each built with a security bar to deter opportunistic thieves.
Power Saving, Eco Friendly Optimization
The BenQ Eco Cycle System eliminates electricity waste, reduces power-up wait time before and after meetings and minimizes maintenance for lower total cost of ownership.
Eco Cycle System
A. SmartEco™ Mode: SmartEco™ Mode analyzes input content to determine the brightness required for optimal color and contrast performance, conserving up to 70% lamp power while delivering the finest image quality without compromise.
B. Eco Blank Mode: When the projector detects no source content, Eco Blank Mode automatically actives after 3 minutes of inactivity to eliminate distractions and save energy.
C. Auto Power Off: BenQ business projectors power down after 20 minutes of inactivity to eliminate energy waste and concerns for teachers of leaving the equipment on.
Quick Tips: Eco Blank Mode and SmartEco Mode can be activated directly using the remote control.
0.5W in Standby Mode
When inactive, BenQ business projectors keep power consumption to a minimum with 0.5W standby power, maximizing energy savings when the projector is connected but not in use.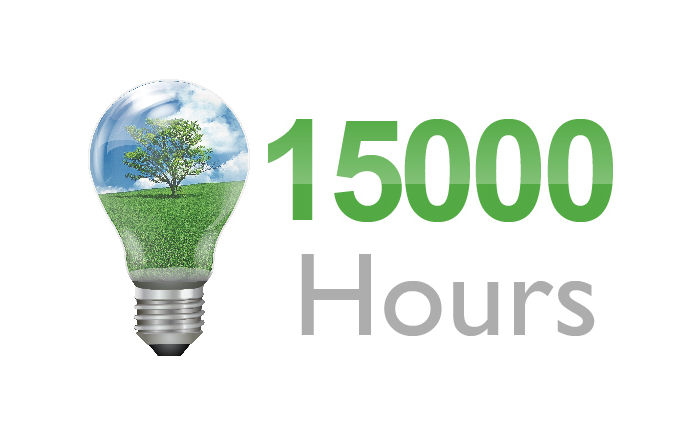 LampSave Mode
Fewer lamp replacements and maintenance translates into an overall lower cost of ownership. LampSave Mode adjusts lamp power dynamically according to content to extend projector lamp life up to 50% compared to normal mode.