Smart Projector for Smarter Business
Smart Enterprise Knows Smarter Projectors
Start Remote Meetings in a Blink and Adopt a Laptop-Free Solution for Envisioning the Next Normal

EX600 can instantly turn any space into a video conferencing room without costing a fortune

Grants employees' access to their personal cloud storage for meeting materials, enabling them to prepare for and hold meetings without laptops

Exclusive driver-free wireless projection. And compatible with any device, allowing users connect and get started immediately

EX600's proprietary broadcasting system lets administrators send customized messages, such as a polite notification that meeting time is almost up, to facilitate smooth transitions between meetings
See How Smart Projectors Benefit Your Meetings
Built-in video conferencing app
Software/hardware integration for starting remote meetings immediately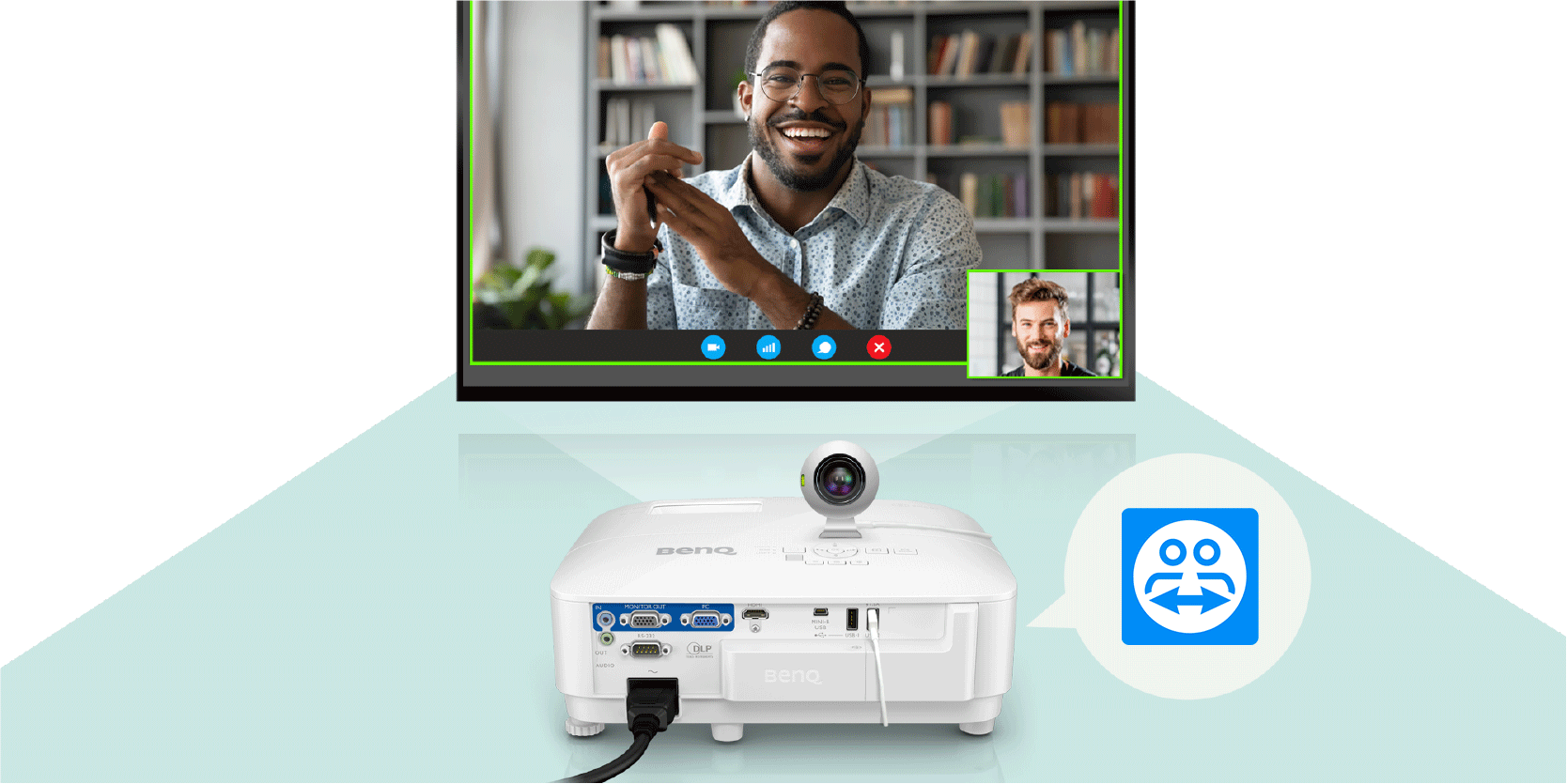 EX600 comes embedded with TeamViewer Meeting video conferencing software that makes remote meetings straightforward and thrifty. As long as a camera is available, users can enjoy remote meetings on a large screen that makes it possible to see all participants and meeting materials clearly – an experience no other device can offer.
Cloud service enables personal file access without a laptop
AMS integrates most popular cloud services (Google Drive, OneDrive, and Dropbox) in one convenient interface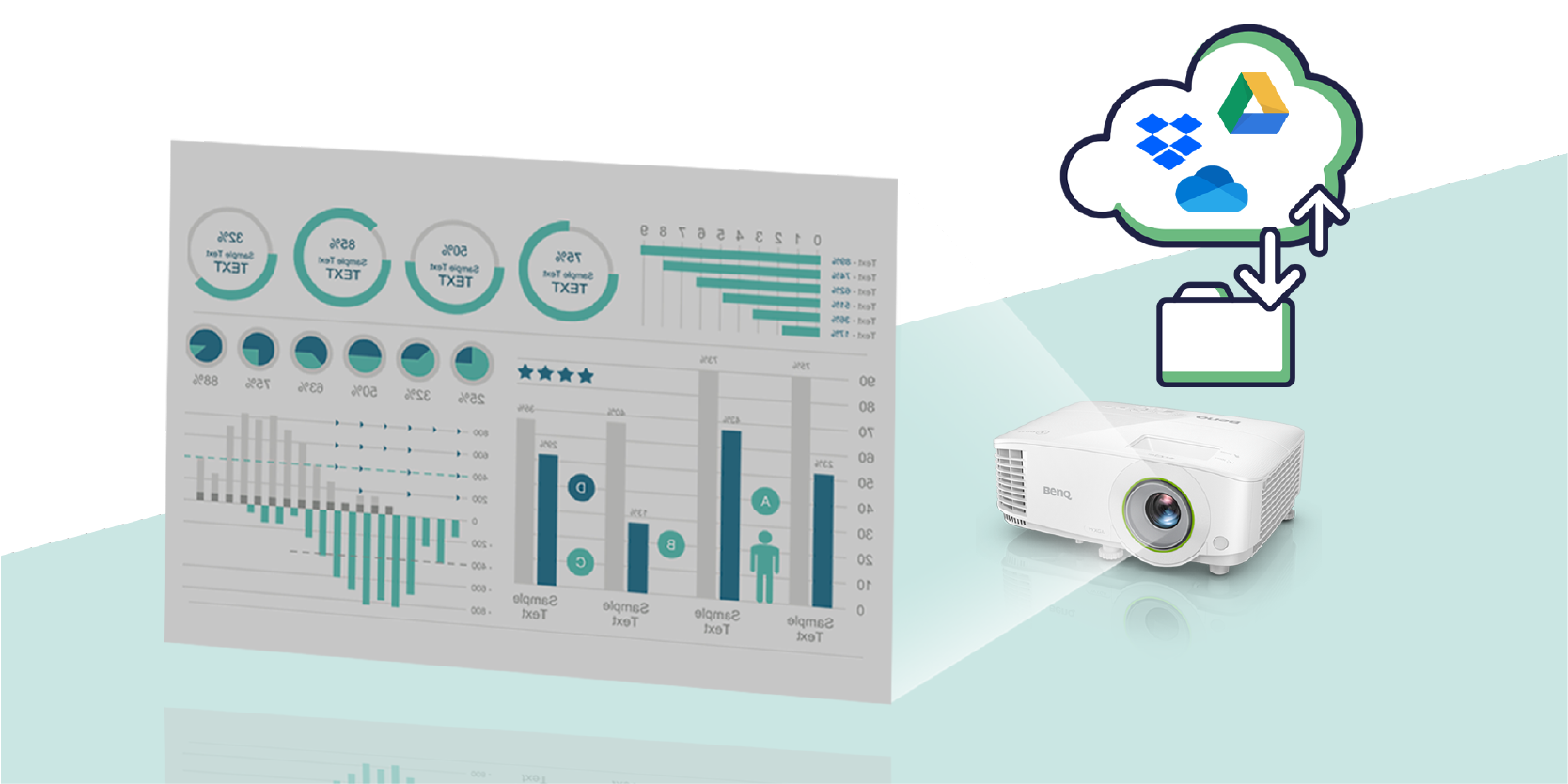 AMS (Account Management Service) can sync with popular cloud storage services like Google Drive, OneDrive, and Dropbox. With just one AMS account, you can manage all your data and materials. AMS is embedded in EX600, offering direct access to the cloud without need for a laptop. Furthermore, EX600 comes with WPS software that lets users open and edit Microsoft Office files.
*Wireless mouse and keybord may bring better user experience
Intuitive driver-free wireless projection
Just connect and project
BenQ wireless projection offers a unique advantage over competitors, letting users mirror the screens of devices connected to the same network as the projector. This feature supports many OSes and device types. It is also compatible to connect the mobile devices which meet WPA2 standard, guaranteeing information security by safeguarding against data theft during data transmission.
X-Sign Broadcast for instant announcements without Interruptions
Customizable centrally controlled digital message broadcasting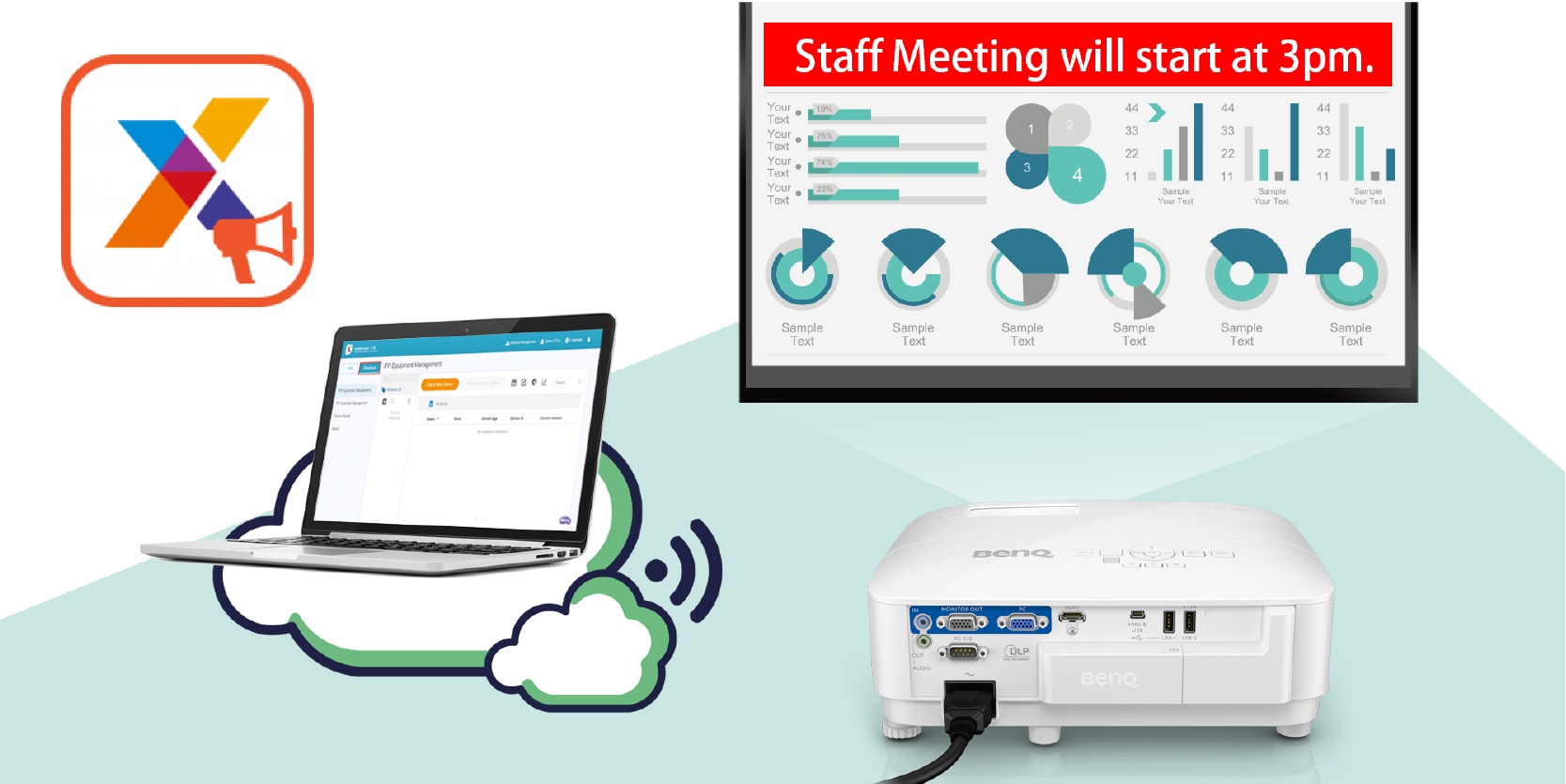 X-Sign Broadcast can send customized messages from laptops, desktops, and smart devices to a designated projector, ensuring all meeting participants can see important reminders. X-Sign Broadcast also lets personnel schedule messages in advance as needed.
Innovative Applications of EX600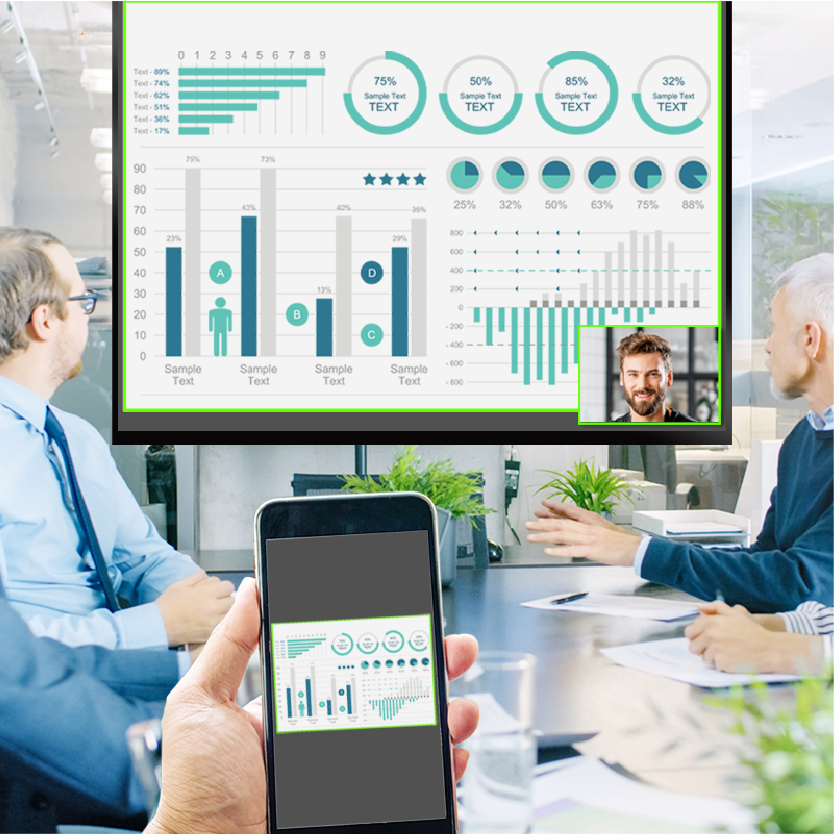 Boundary-Free. Start meetings with remote employees freely and share ideas across the office easily
Video conferencing + Wireless projection
With traditional meeting room boundaries removed, discussions can be held in any space. Furthermore, participants can share files directly from their devices during video conferences.
No limitations for engineers when troubleshooting smartphone apps.
Wireless Projection with Any Device
Wireless projection technology perfectly complements the BYOD era by maximizing situational adaptability. Employees can bring their own devices and participate in efficient discussion quickly and comfortably.
Join an online webinar with a group from one place
Built-in Web Browser
No longer just for displaying images, projectors can now replace PCs in the meeting room. Joining an international webinar or other online training event is now simpler than ever before.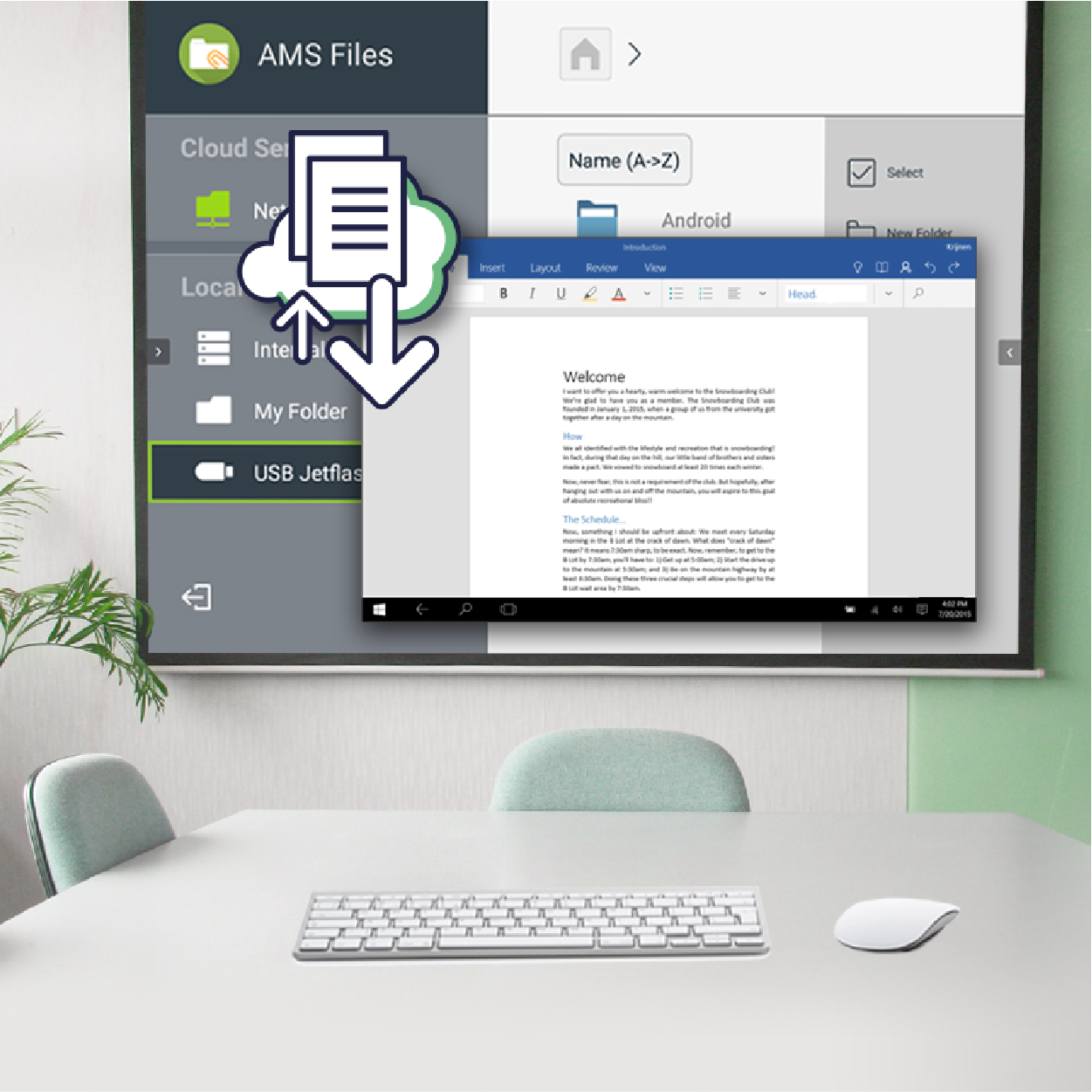 Take notes on the spot for agile group brainstorming
AMS+WPS
Cloudification enables companies to store meeting materials in the cloud, and makes it possible for users to open MS Office files directly on the projector using the embedded WPS features.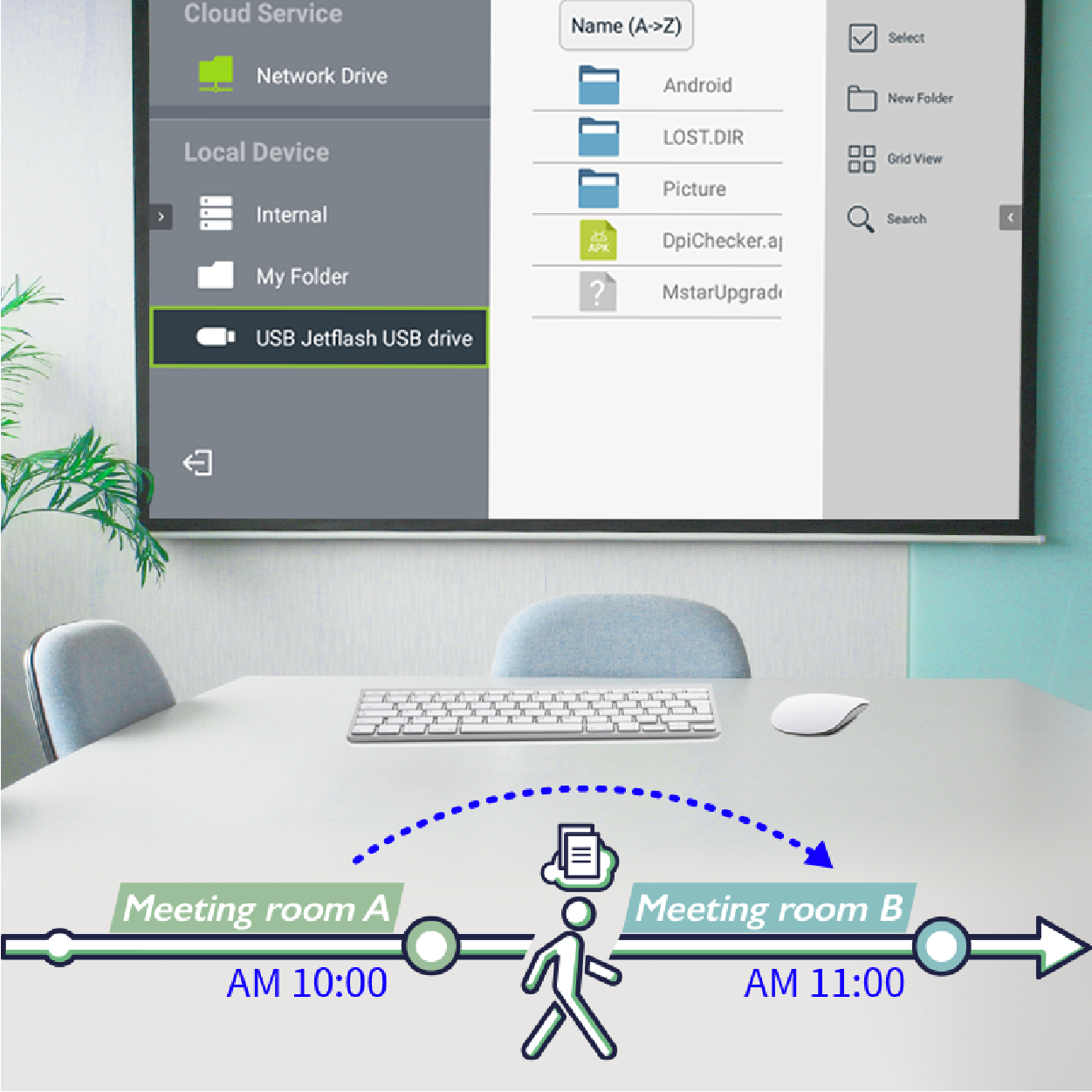 No laptop, no problem. Just like a computer, EX600 can access files freely from the cloud.
Cloud Service + Broadcast System
Broadcast systems allow you to send notifications to the big screen, reminding attendees of meeting times or the next activity on the agenda, ensuring events run smoothly without delays or interruptions. Furthermore, the next group can quickly download custom projector settings and meeting materials from the cloud and get started instantly.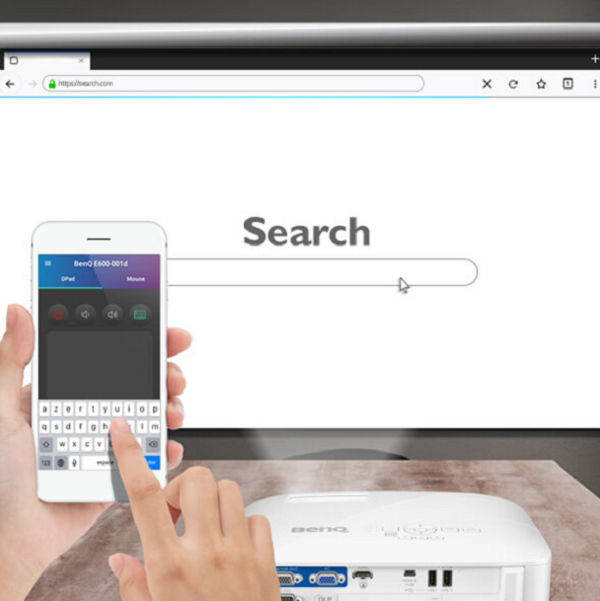 A new way of projector navigation from your mobile phone
BenQ Smart Control
The innovative app turns your smartphone into a keypad and a trackpad for better navigation around the projector and the built-in business apps.
The Difference Is in the Details
Smart Services and Connectivity
WPS Office
The WPS Office app allows you to open Microsoft Word, Excel, and PowerPoint files via USB or by using the smart projector's built-in storage.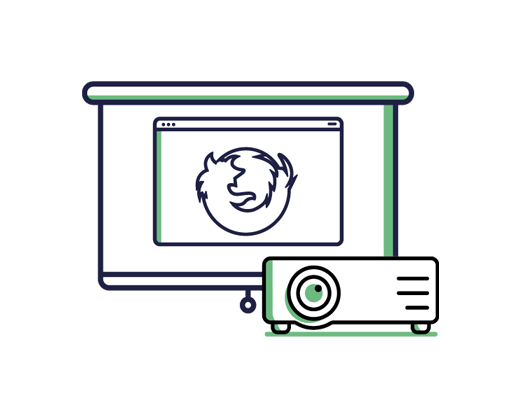 Built-in Firefox for No-Hassle Web Access
No longer just for projecting, BenQ projectors are ready to replace PCs. Built-in Firefox browser allows users to harness the power of the Internet during meetings. The browser can also be used for employee onboarding webinars as well as other tasks.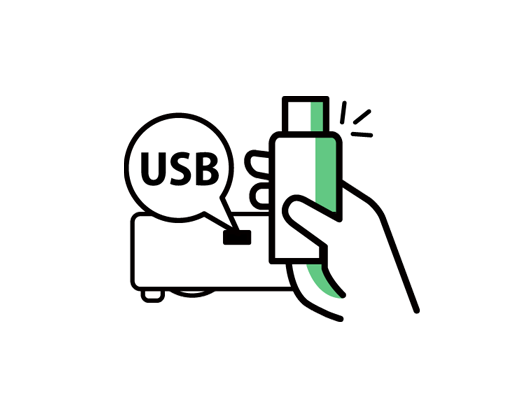 Be Organized and Nimble with Just a USB
Supporting a wide range of file formats, including JPEG, PDF, Microsoft documents, and more, the USB Type-A port on BenQ Smart Projectors lets you easily project images or documents directly without a PC.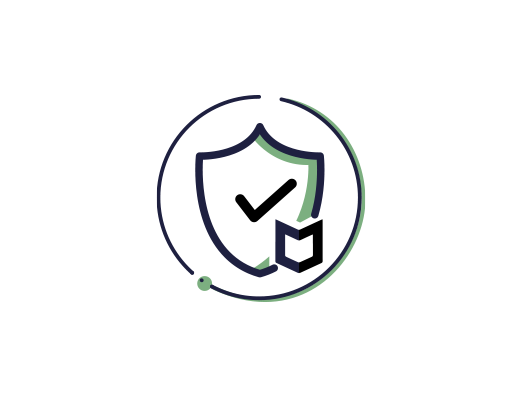 Data and Device Protection
BenQ offers device security against malware with McAfee® premium protection app from BenQ Suggest. This award-winning antivirus auto-scans connected HID devices, such as a USB flash drive, to avoid viral infection and blocks the access to all the insecure websites with optimal network protection.
* BenQ offers 2-year McAfee® free premium protection. Users can renew the subscription by purchasing the same service again via the app.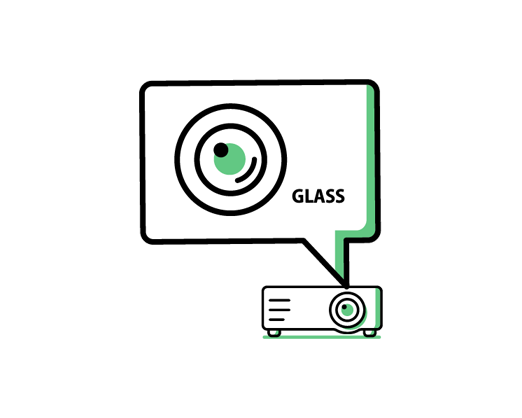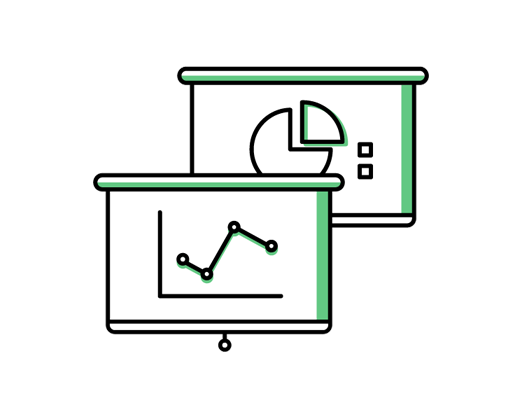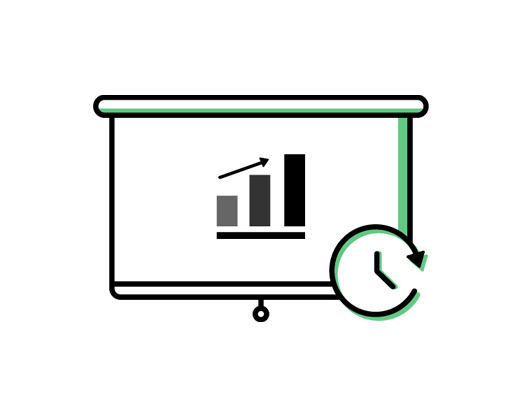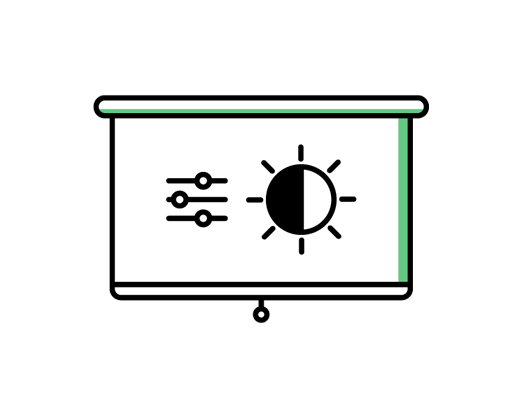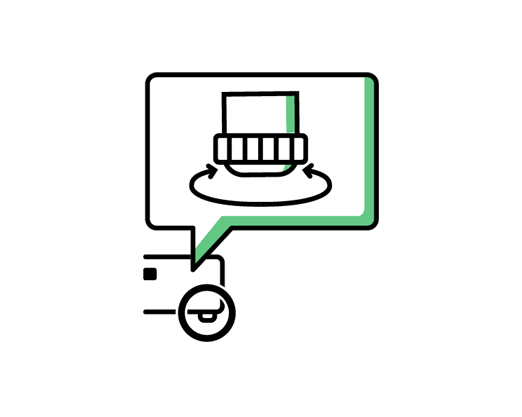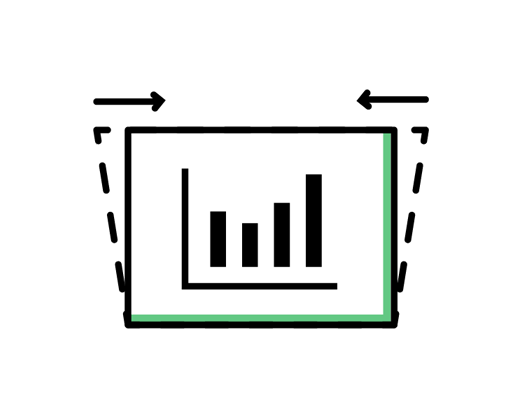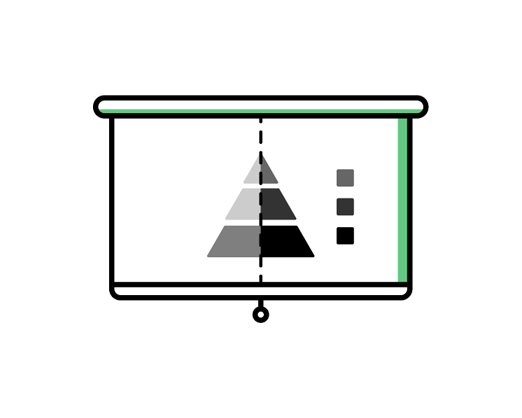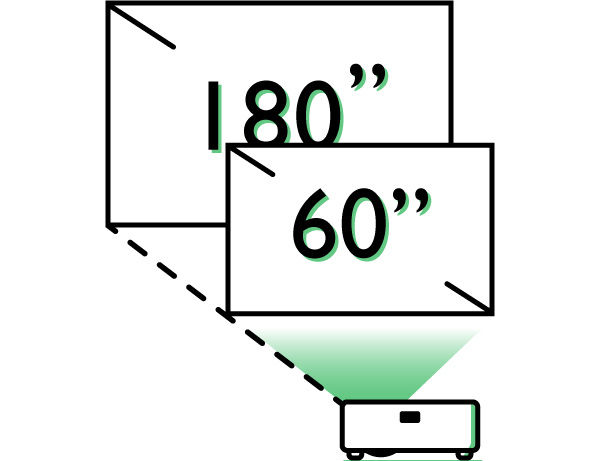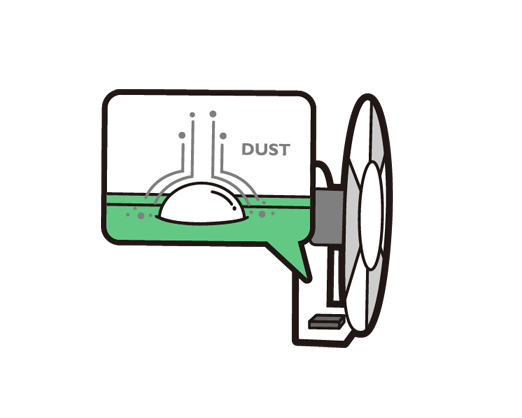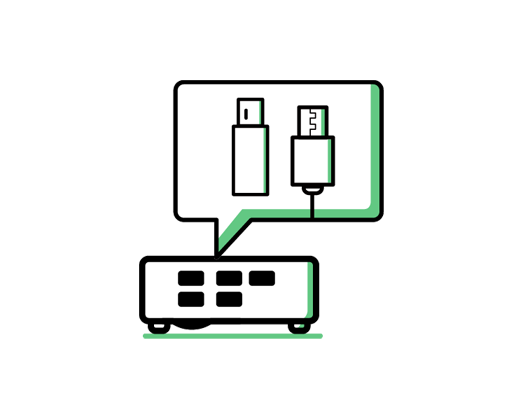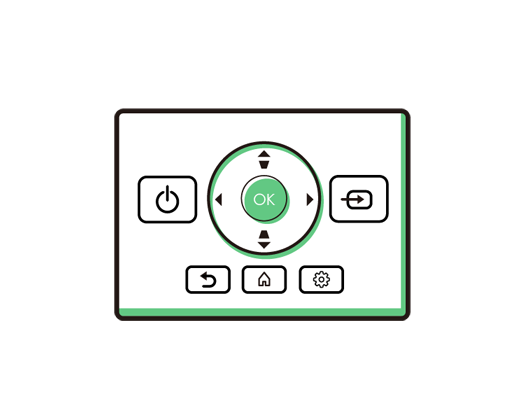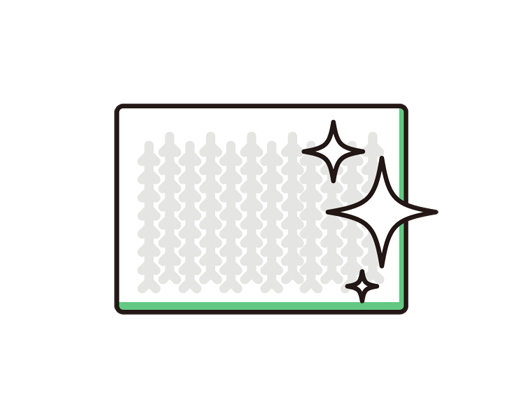 Meeting Room Trends over Time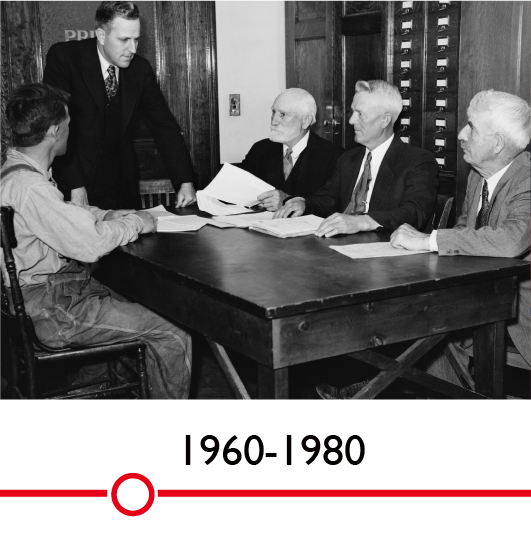 Face-to-Face Communication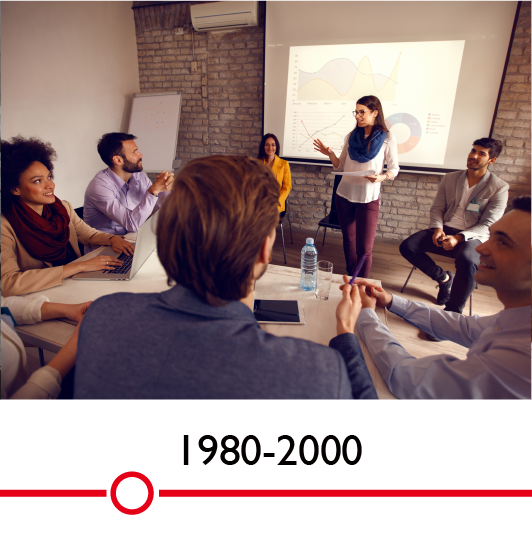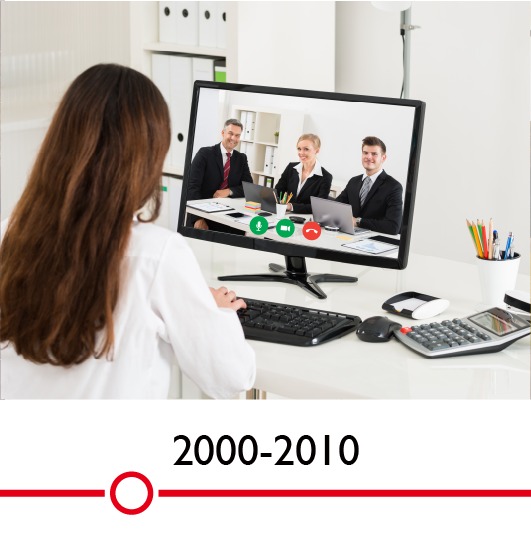 Limited Videoconferencing via Software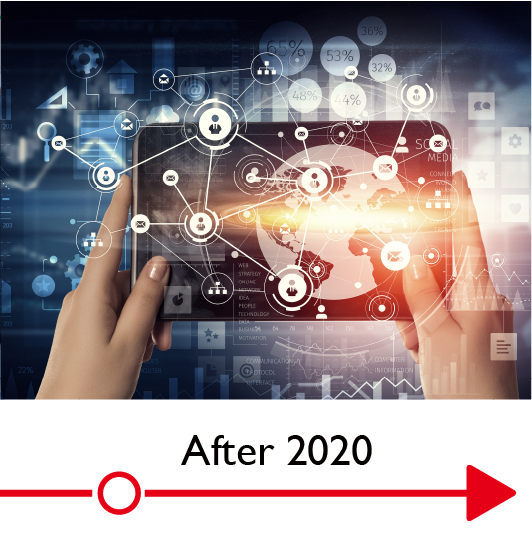 Smart-Collaboration Revolution

Honesty
We win people's hearts by being completely honest with our customers. All the information about our products is honestly revealed without exaggeration.

Innovation
We endeavor to develop innovative solutions to better the quality of life in the areas that matter to people.
DLP NO.1
We have been the NO.1 bestselling DLP projector brand for 11 consecutive years, delivering unmatched world-class performance.